Beeston Driving Lessons
Learn To Drive Book
A Local DVSA Registered Driving Instructor Today
Contact us to book your first lesson.
Local Driving Instructors
DVSA Approved And Registered Instructors
Flexible Driving Lesson Times
Affordable Prices
Book Online
Driving is a valuable skill. It can lead to independence and freedom. You may be looking to learn to drive because you have to commute to work or pick up your children from school. Or you just want to make it easier to get from A-B. Our professional and friendly driving instructors are here to help you.
We welcome all levels of learners, from students just 17 who want to start lessons, to those who need our other driving lesson packages.
Driving Instructors Approved By The DVSA
Our Driving Instructors offer high-quality driving lessons in Beeston for drivers of all ages abilities and levels. They have years of experience and are approved and registered with the Driver and Vehicle Standards Agency (DVSA). No matter if you are a total novice, a returning driver after a break, or an experienced driver looking to improve your skills, our driving instructors will make you feel relaxed and confident.
No matter what reason you have for learning to drive our driving instructors will help get your driving license passed as quickly and as cheaply as possible. Each driving lesson and course is carefully designed to help you obtain your driving license as soon as possible.
Driving lessons in Beeston are taught by qualified instructors who will help you develop safe driving skills and good driving habits for a reasonable price. Their goal is to help you become confident and competent driver.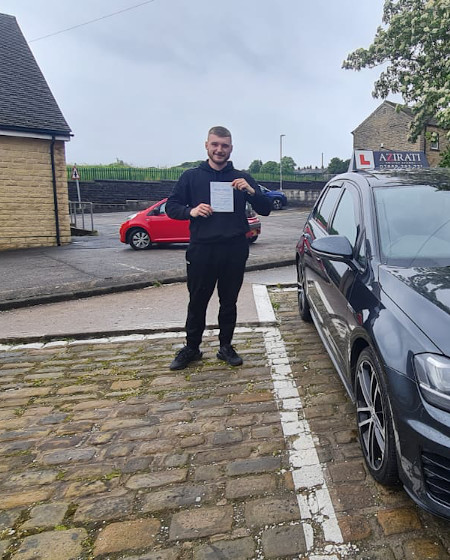 Your First Driving Lesson In Beeston
Your first lesson will include an introduction chat with your instructor to get to know you and your driving history. It doesn't matter if you haven't had any driving lessons previously as the majority of our customers have never taken driving lessons previously either. They will then check that your provisional license is valid, check your eyesight and go over the basics of the car that you will be learning in.
No one knows Beeston more than a local driving instructor. The back roads of Beeston will be where your first lesson will take place. This will allow you to increase your confidence and improve your driving skills in a quiet setting You will learn about the different pedals and how to steer, control your clutch, move off and stop. You'll face new challenges as you improve your driving skills.
Your instructor will plan each lesson carefully so that you have the opportunity to drive through many junctions, roundabouts, pedestrian crossings in an easy-to-remember setting.
You must learn to drive safely right from the start. Bad habits can be difficult to break. Driving instructors have been specially trained to help you pass your driving test and be safe on the roads. Their vast experience and knowledge in driving will help you to become a safe, confident driver.
Your driving instructor will create a written record of how you are driving. Your progress record will include all the topics that you must master in order to drive safely throughout your driving career. These include techniques like parallel parking and turning in the street (3-point turns), reversing around corners, and emergency stops. It will let you know what level you're at now, and how much more you still have to learn.
Our Beeston driving instructors are waiting for your call and are ready to answer any questions you may have about your first driving lesson
The Driving Test Centre You Should Choose
It is entirely up to you which test centre you choose. However, the choice of the test centre can directly impact how you perform on the day, and whether you pass. We recommend that the test centre is located near where you have taken your lessons. This will allow you to be more familiar with the roads and the surrounding areas when you take your driving exam.
Our Beeston driving instructors are waiting for your call and are ready to answer any questions you may have about your first driving lesson
Learning To Drive FAQs
What is the average number of hours to learn to drive?
You'll always have that one person who swears they passed first time after three lessons, but that's far from the average. According to the Driver and Vehicle Standards Agency (DVSA), it takes most people 45 hours of lessons to learn how to drive, plus 22 hours of practising.
What will the driving examiner ask me to highlight before I take my driving test?
They will examine your car to ensure it can safely drive on the road. They will then ask you to sound your horn, turn on your parking lights, headlights, turn signals and hazard lights, then press the brake to see if your brake lights work. Before you begin the test they will also check to make sure your seat belts are properly functioning.
How long will my driving test take me?
Your practical driving test will include a vision check and basic safety questions. The driving test will take around 40 to 50 minute.
Are intensive courses cheaper?
The overall cost of an intensive course is generally based on the full course rather than on an hourly rate, but this may differ depending on who you take your course with. Taking an intensive driving course could work out cheaper than spreading your lessons out over a long period of time.
Do intensive driving courses work for beginners?
The short answer is YES, but this depends on you and getting the right driving instructor who is an expert in doing them. They are not for everyone, but if you have limited time or a limited budget, it is by far the best way to learn to drive.
Can I learn to drive in a week?
One week driving courses are designed to do exactly as they say on the tin. You spend 4-6 days learning how to drive and round off the week with the practical test. Passing in such a short amount of time sounds great, but there's no magic formula here.
What is the difference between crash course and intensive course?
A crash course is fast and covers the essentials. Intensive learning involves depth and detail and involves more effort and focus over this short period of time you've set apart.
Is automatic easier than manual?
The most obvious benefit is that driving an automatic is considerably easier than driving a manual car. Driving can be less stressful, and it may be safer too. After all, if you don't have to worry about gear changes, you'll be able to focus entirely on the road ahead of you.
Are automatic cars better for nervous drivers?
Automatics are often a good choice for learners who need to pass their test sooner. Nervous drivers will also be able to build up their confidence more quickly if they don't have to worry about the clutch.
Do you have to do a theory test for automatic?
You usually need to take the theory test before you can get your full car driving licence. You do not need to take the car theory test if you: want to upgrade an automatic car licence to a manual one.
What happens in an automatic driving test?
The automatic driving test is a simplified version of the full driving test — because learners don't need to learn how to master a clutch or manual gears leaving them to concentrate on accelerating, steering, braking, manoeuvres and identifying possible hazards.
Can I become a driving instructor with 6 points on my licence?
Have held a driving licence for at least 3 years. Be able to read a licence plate at 90 feet (27.5m) – glasses or contacts are OK. Have no more than 6 points on your licence. Allow the Government (DVSA) to complete Criminal Records Bureau (CRB) check.
Other areas near Beeston we cover include:

Our Beeston driving instructors are waiting for your call and are ready to answer any questions you may have about your first driving lesson